If speed is what you are looking for in scooters, look no further than big wheel scooters. If you want to cruise fast then a big wheel scooters are for you. The electric scooter with big wheels can withstand all kinds of terrains while also allowing you to enjoy an elevated and smooth ride, perfect for extra stability. Here we collected 5 best big wheel electric scooters to consider.
Part 1. Top 5 Big Wheel Electric Scooter You Can't Miss Out
1. INMOTION AIR PRO
If you want to look for a fast scooter with big wheel, then the INMOTION AIR PRO is our top recommendation. Equipped with a up to 720w rear drive motor, INMOTION Air Pro electric scooter has a 22mph top speed, making it a king of speed among entry-level electric scooter. The 424Wh lithium battery produces a up to 30 miles range. Just enjoy the zippy riding and have fun, without constant concern of draining the battery.
Also, to eliminate the hassle of replacing tires, INMOTION Air Pro adopts a 10' maintenance-free foam filled rear tire and a 10' pneumatic front tire, enables a comfortable and least maintenance riding experience.
Air Pro features a lightweight aluminum frame that can withstand immense pressure and support a weight capacity of 120kg even on off-road drives.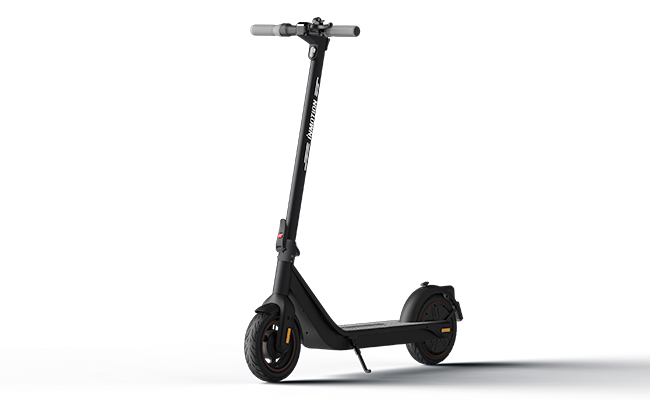 2. Turboant X7 Pro
If you want a big tire scooter for stabililty, then we highly recommend the Turboant X7 Pro. The Turboant X7 Pro is one of the best scooter under $500 with chunky pneumatic tires. Measuring 10 x 2 inches, they promise an impressively comfortable ride and are best suited for city cruising. Even better, this scooter comes with a ton of premium features such as an extended range and triple braking mechanism, making it awesome value for money.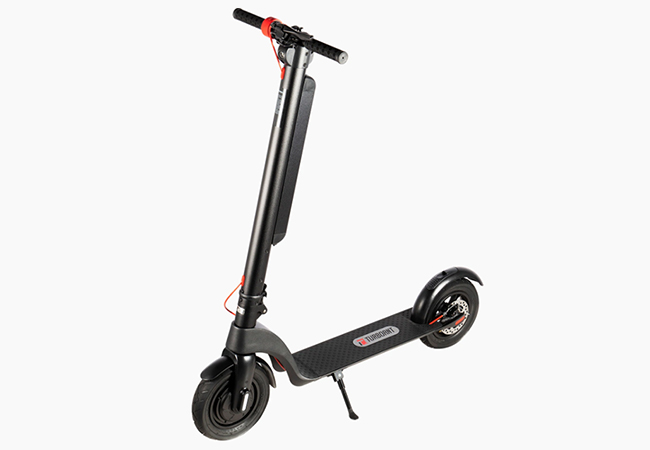 3. Emove Cruiser
We were very pleased with the results after reviewing the Emove cruiser. A very well-rounded scooter that ticks all of the boxes in style. The Emove Cruiser might seem a bit expensive, but its premium features are worth it. Featuring 10 x 3 inch pneumatic tires, you can expect a truly comfortable ride that even the most stubborn potholes will have a hard time disrupting.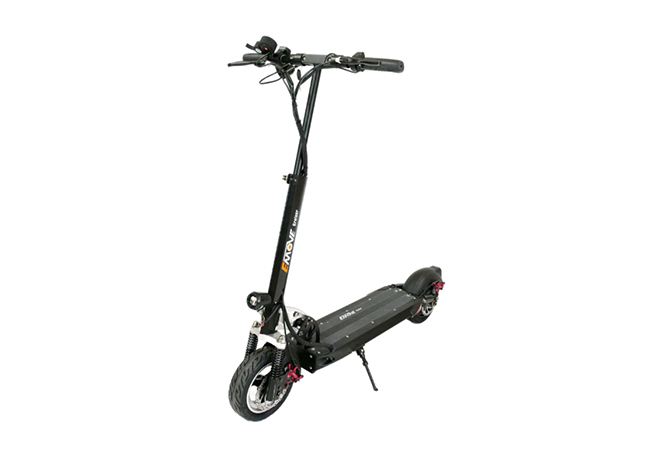 4. Apollo Pro 52V Regular Brakes
The next best big wheel electric scooter is from the Apollo Pro 52V. The Apollo Pro 52V is all about bringing power to your commute. Its dual motors work with the plush pneumatic 10 x 2.5 inch tires to deliver strong traction and torque, allowing you to reach a top speed of 38 mph. The ride comfort is excellent too thanks to the cushioning of the wheels; you'll feel like you're riding a premium machine.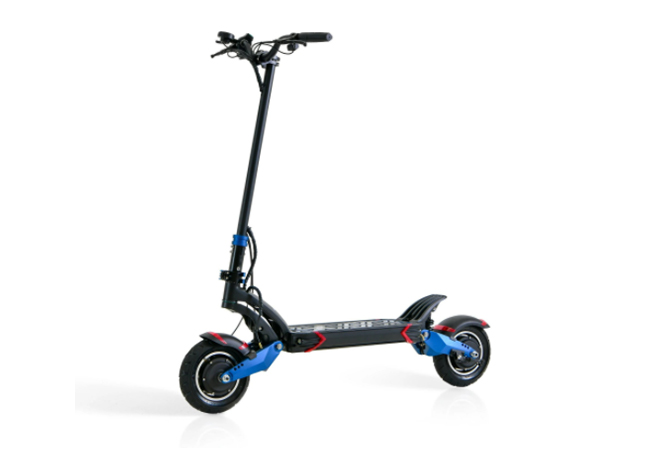 5. Dualtron Compact
Dualtrin compact is another electric scooter following on the heels of Apollo Pro.
Featuring solid 8 x 3.5 inch tires, the Dualtron Compact is a dream if you want a top performance scooter, but you don't want a machine that requires lots of maintenance. With a maximum speed of 40 mph and a 50-mile range, it lives up to the Dualtron hype, whilst its tires banish the risk of flats and deliver a smooth ride for city-goers.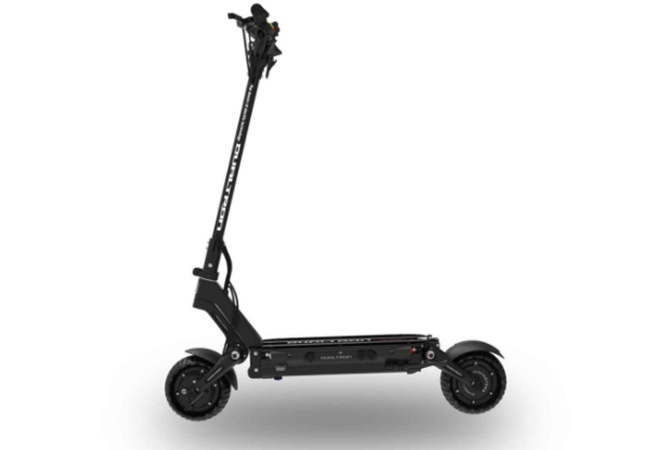 Part 2. Things to Consider When Choosing a Big Wheel Electric Scooter
Below are some key factors you should consider
1. Check the top speed
The top electric scooter speed varies from 17 mph to 30 mph. The top speed performance largely depends on the battery charging percentage and the weight of the use. For safety reasons, electric scooter owners should check local regulations on top speeds. It is also advisable to travel at lower speeds until gaining some real-world experience as 30 mph can be quite fast for the inexperienced rider.
2. Inspect battery life
Batteries should last around 6-8 hours on the best fat tire electric scooters. Shorter battery life may signal an under-powered electric scooter. Apart from its operation time, new electric scooter riders should also look at charging time. This is where they find many electric scooter batteries take around 6 hours to charge. This means the batteries are not made for quick charging.
3. Analyze safety features
The brakes have a crucial role in staying safe on the road. Hydraulic disc brakes are a must for optimum stopping power. Brake lights are also important for the safety of another traffic participant. Apart from these safety aspects, electric bike scooter owners might even consider additional equipment to stay safe on the road such as good helmets. Regular maintenance of the fat tire electric scooter is crucial.
Part 3. Big Wheel & Fat Tire Electric Scooters FAQs
1. What Type of Terrain Are Electric Scooters With Big Wheels Made For?
These vehicles may be capable of going over rough terrain, but they work best on smooth, hard surfaces. If your intended use is primarily off-road, you should look into getting one with more stable tires.
2. Why may extra-wide wheels not be the best choice?
Extra-wide wheels are very stable and provide excellent traction. However, they tend to be less maneuverable than other types of tires, so you may wind up having a bit more trouble turning corners.
3. Are Bigger Wheels Better on a Scooter?
Bigger wheels generally mean greater stability, but that comes at the cost of reduced maneuverability. This method is best for someone who has a particular need, like requiring a scooter to pass over particularly rough ground.
4. How to steer a fat tire scooter?
The steering mechanism on these vehicles is the same as that of a regular scooter or bicycle. If you are having trouble with it, make sure to check your tire pressure and steering alignment.
5. Can I put bigger tires on my electric scooter?
It's not possible to upgrade a scooter or skateboard with larger tires. They are usually made for the specific wheels that come on them and can't be swapped out.